Health is usually presented to us as a personal choice; choose to live healthier, you'll live longer and happier, right? Research has long shown that social circumstances often overwhelm our choices. This is why wealth tends to mean better health. Our governments however, would rather we didn't think like that. They frame bad health as a result of bad choices. 
That's far easier for them and it maintains the status quo. But we need change. We need to see health as a social issue - to highlight the devastating impact of inequality and challenge the focus on individual choice.
This is exactly what this exhibition is about.
This exhibition was a culmination of the AWL 'Picturing a Thesis' project. Working in collaboration with graphic designers from Ravensbourne (London), the project generated a series of over 50 politically charged A2 posters. 20 of these works were selected to be displayed in an Economic and Social Research Council (ESRC) funded exhibition entitled 'Equity is the Answer' at The Edge, Bath. Over one hundred people attended this event and funds were raised for social change organisation Edge Fund.
Posters From The Exhibition
Below are all 21 posters that were created for and exhibited at the Equity is the Answer exhibition.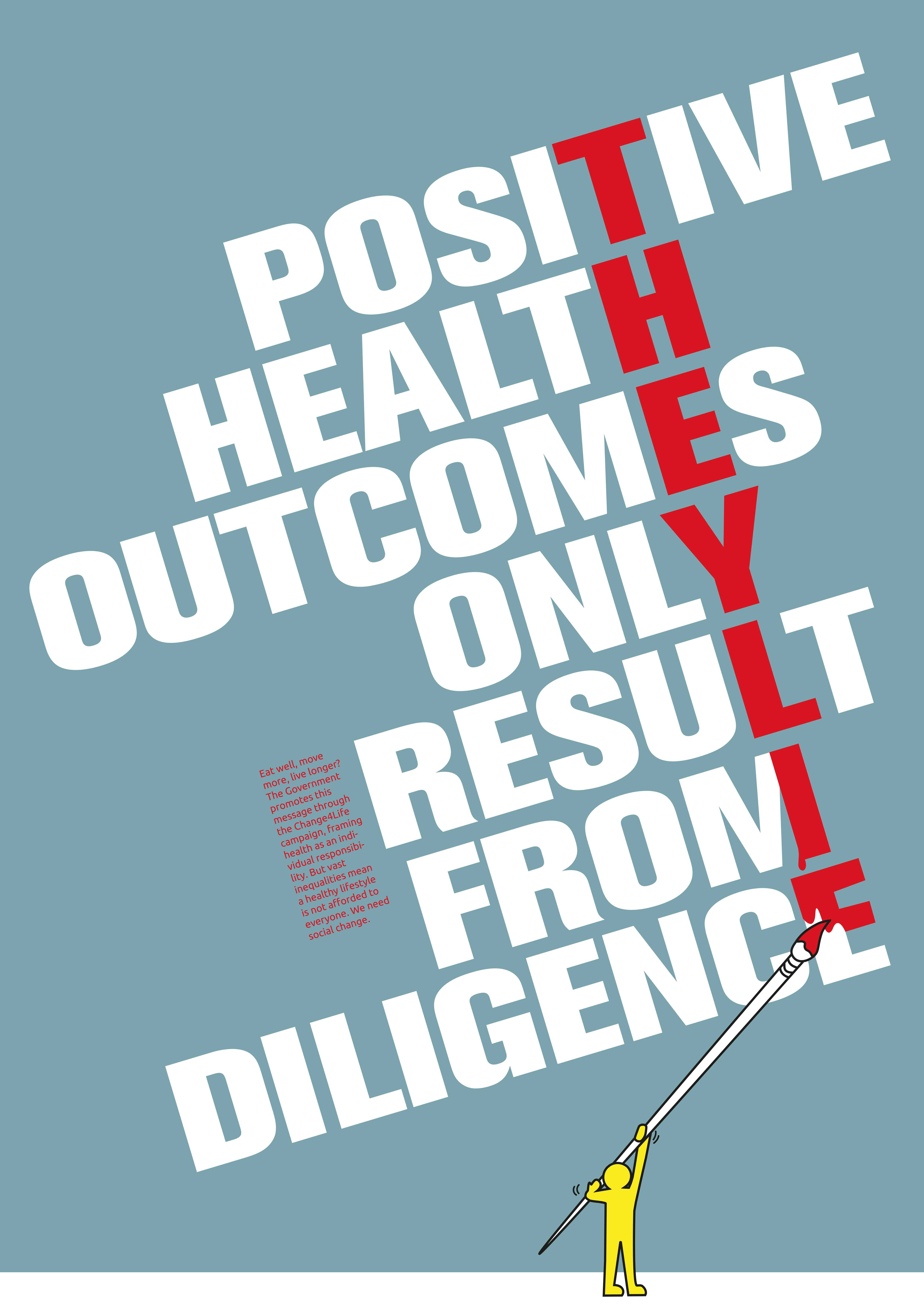 These posters were exhibited around Bath, York and Cardiff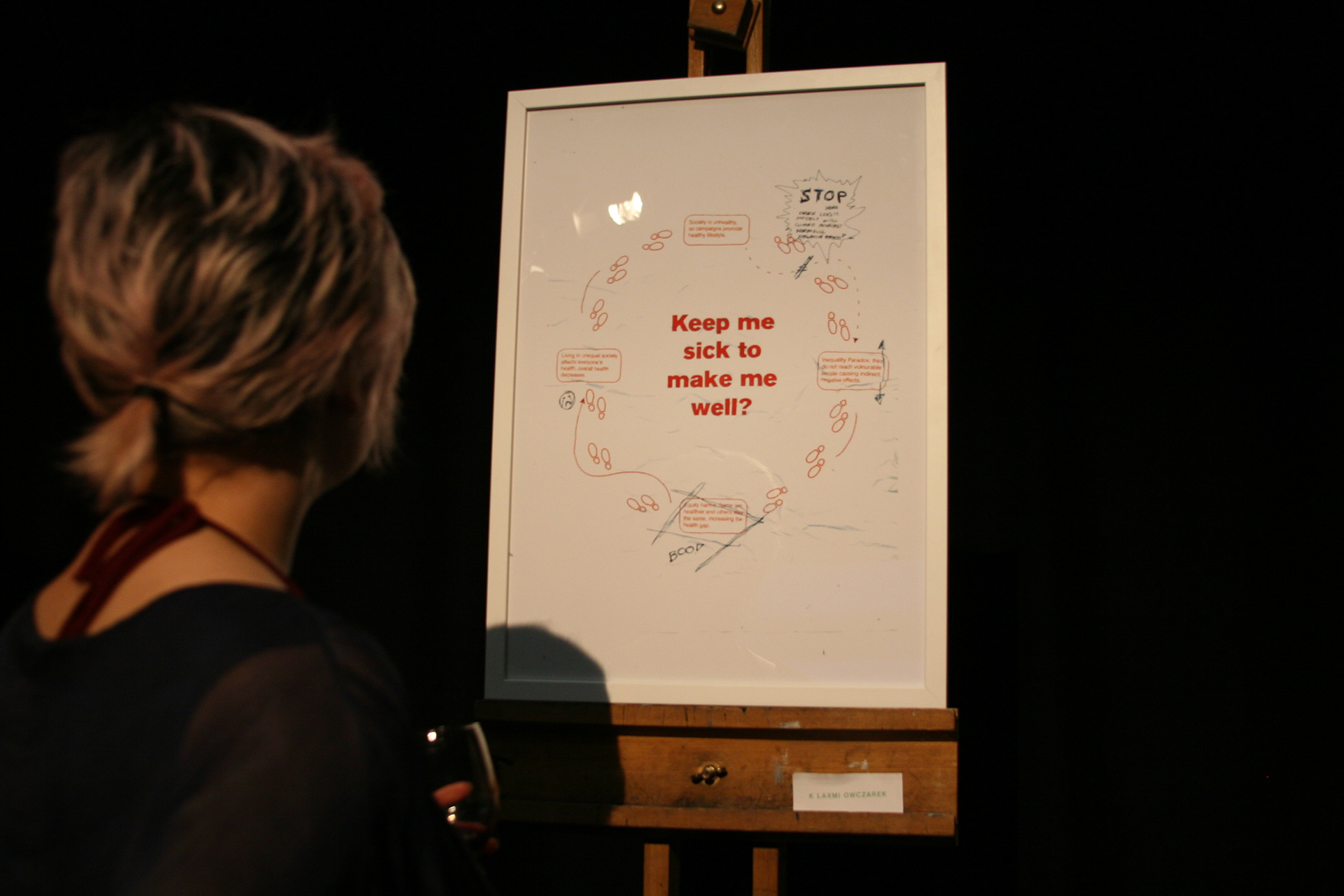 Money Raised for Edge Fund
Edge Fund supports those taking action for a just, equitable and sustainable world. They fund work that challenges abuses of power and aims to bring an end to the systems that cause injustice. Our project shares these values and motivations.
As a demonstration of our support and solidarity we raised funds at the exhibition to donate to their cause.
Increasing Visibility and Consciousness Raising
After the initial exhibition, we took certain artworks to various different events around the country. 
Science Showoff. 
May 2016.
Oli was invited to perform a stand-up comedy routine about his research to a live audience at the Science Showoff event hosted and organised by Steve Cross (Wellcome Trust Engagement Fellow). He used artworks from the Picturing a Thesis project and poetry during his time on stage to satirise individualistic health policies. Although health inequalities are not a laughing matter, using art in this way allowed Oli to engage people with this important issue.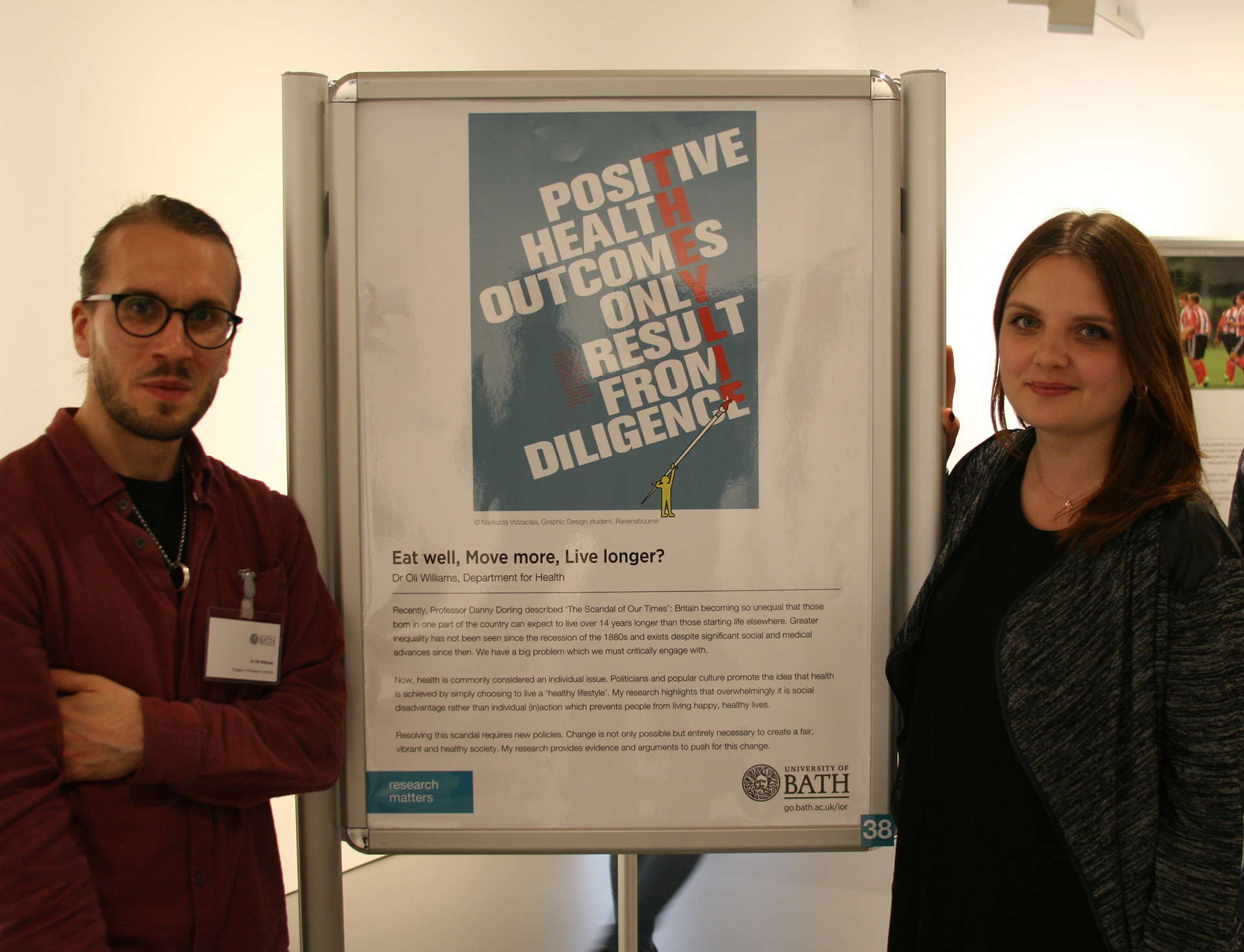 Engage: Public Engagement in Practice.
May 2016.
Nadezda Vizzacaja's poster was selected to be exhibited at Engage, an annual public engagement event hosted by University of Bath showcasing images of research.
University of Leicester's Graduate School Doctoral Inaugural Lecture.
May 2016.
Oli was selected to represent the College of Social Sciences, Arts and Humanities in this annual university-wide public lecture series which celebrates and showcases doctoral graduates considered academically outstanding and capable of presenting their work in an engaging and accessible way to the wider university community and the public. He used artworks from the Picturing a Thesis project throughout his public lecture as well as promotional materials for the event.
'Deck the Walls' Art Exhibition.
23rd December 2016.
After we trimmed down one of Will Ruff's A2 letterpressed posters it was selected to be exhibitied at 44AD's (Bath) Christmas exhibition. The Annual LP-inspired exhibition offers an eclectic mix of 12"x12" artworks across many mediums - created a quasi-record store extravaganza.  
The Conversation: News Story.
February 2017.
We used Jack Nicholson's poster to illustrate an article we wrote for The Conversation about the unjust and counter-productive nature of obesity stigma. The Conversation is a team of professional editors who work with university and research institute experts to unlock their knowledge for use by the wider public. They exist to make academic research accessible for all by providing independent, well-informed journalism that is cost free for the reader.
A Picture of Health: Art Exhibition. 
February 2017.
Work from the 'Picturing a Thesis' project was selected to be exhibited as part of the University of Bristol's 'A Picture of Health' project. Medeea Lascar's 'Constrained Choices' poster was chosen to be displayed in the 'Consumption' category. The aim of the project is to facilitate communication between researchers, foster new collaborations and showcase research to the public.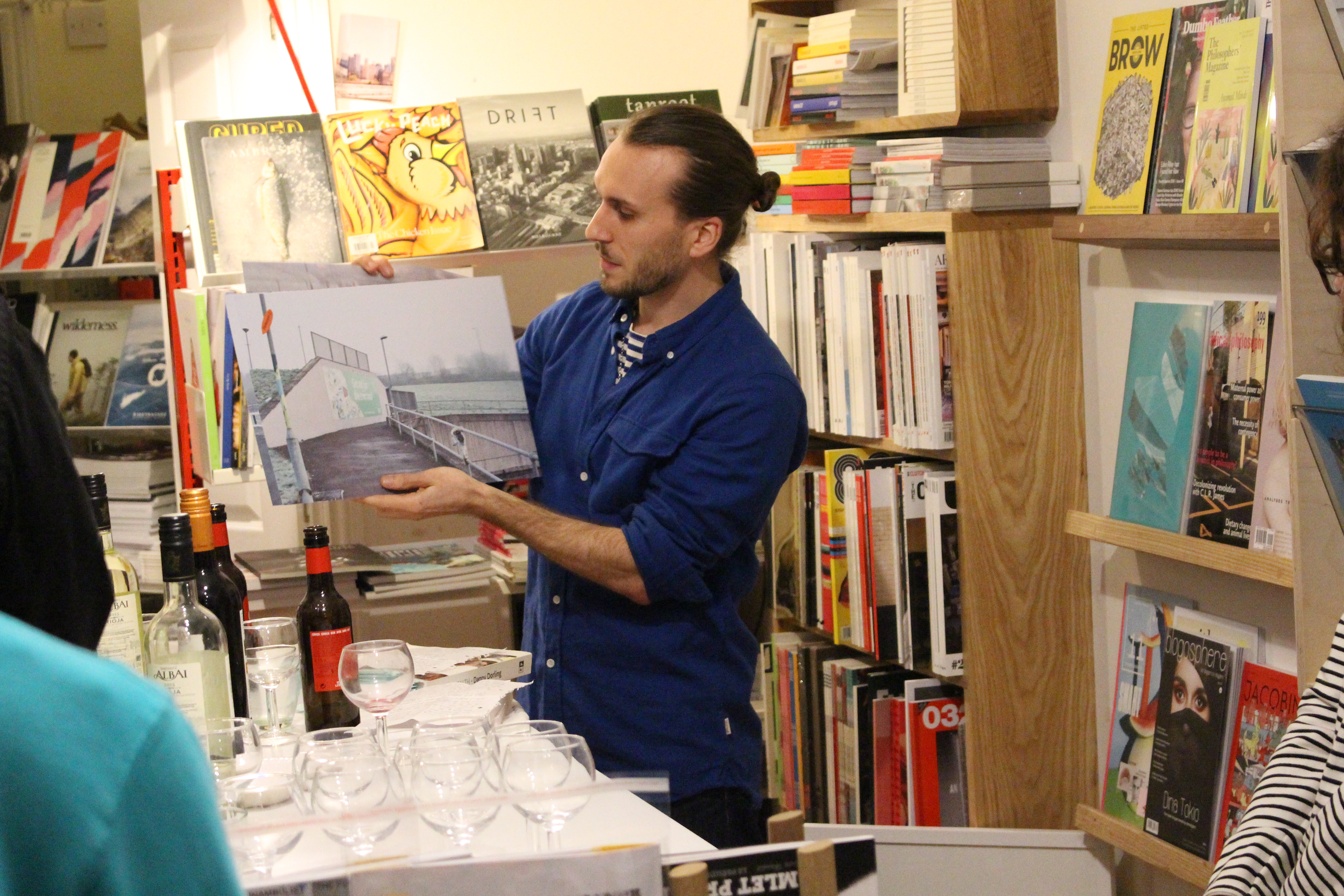 'Scandal of Our Times' Photography Book and Launch Event.
March 2017.
We worked with photographer and longstanding AWL collaborator Will Ruff to document inequality in Britain.  Photographs were collected in a book that was made using traditional book-making techniques (letterpress and hand binding). The book launch was hosted at Magalleria (Bath).